Financial Planning For Individuals, Families, & Business Owners
Serving clients with complex personal, corporate, and cross-border tax and estate planning needs as part of their collaborative professional advisory team
Learn more about our transparent fee structure

Values Centered
Fully invested in finding out what success looks like for you and designing strategies that align with your values

Collaborative Professional Advice
Key players on your professional advisory team, bringing your legal, accounting, and portfolio management partners into alignment with each other and your financial plan

Continuity Planning
Accomplished Family Enterprise Advisor facilitating the transition of your family's legacy from each generation to the next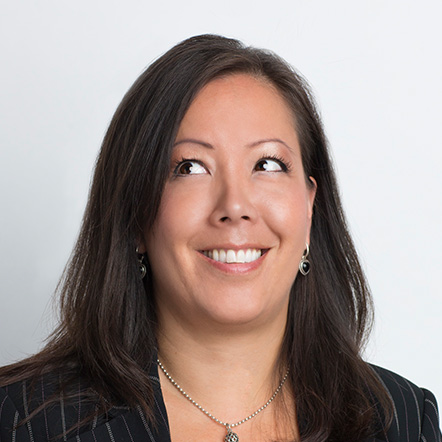 Julia Chung
CFP®, CLU, FEA, TEP | Partner, CEO, Sr. Financial Planner

In 1997, Julia got her first taste of the financial services world – and loved it. She took her career through multiple investment firms and credit unions, trying nearly every role she could find and taking advantage of all the education available. In 2011, she left traditional financial services to form a fee-for-service financial planning firm in partnership with an accounting firm in order to serve more people in a conflict-free environment. Just a few years later, she took JYC Financial entirely independent, and a few years after that merged with Spring Personal Finance to become Spring Plans.
Julia is also co-founder of Admin Slayer Services, a virtual business services firm and Spring's "sister company." Along with Sandi and Krysten, she co-authored the "Women & Money" ebook, and with her co-founders at Admin Slayer, co-authored the "Art of Delegation" and "The Entrepreneur's Survival Guide" ebooks. Julia loves to write and has held the role of Business Editor at two magazines, and has been frequently interviewed as an expert on Canadian finance for numerous publications, including BBC Capital, The Globe and Mail, Investment Executive, and Global News. She has won numerous awards, most recently the 2020 Mackenzie Investments Silver Award for Female Trailblazer of the Year, and is one of the 2021 YWCA Vancouver Women of Distinction.
Julia is a Board Director for Family Enterprise Canada and the Vice President for the Financial Planning Association of Canada. She is a mentor through several organizations, and a volunteer with Junior Achievement BC, a financial literacy program for children.
Julia divides her time among several locations in British Columbia, including Vancouver, White Rock, and Sechelt. She has a son in the first phase of adulthood, and is on the Empty Nester Starter Package, figuring out what the next chapter of her life might look like. It definitely involves financial planning, and hopefully, a lot of music.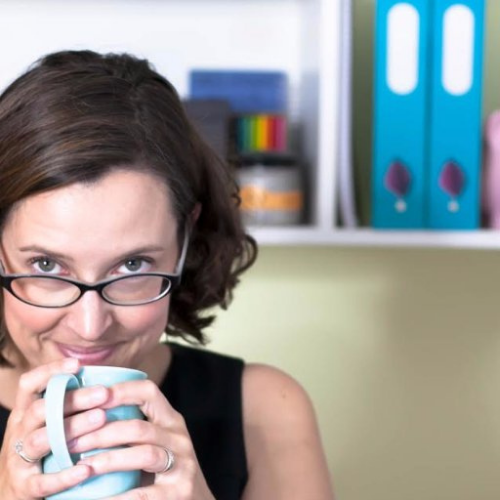 Sandi Martin
CFP®, CFDS™, BA (Major: History), Partner, Financial Planner

Sandi started in banking almost by accident, and quickly realized that she could help clients or get good performance reviews…but not both. After almost ten years, tired of apologizing for how many credit cards she hadn't sold that day, Sandi became an ex-banker (with an ex-pension) and founded Spring Personal Finance, an independent, advice-only financial planning practice that merged with JYC Financial in 2017 to become Spring Plans.

Sandi, Julia, and Krysten co-authored the ebook "Women & Money" in 2016, and continue to co-author and create articles and resources through industry publications and the Spring Plans website. They founded the Advice Only Planners Forum in 2014, a knowledge sharing and collaboration network that has since come under the Financial Planning Association of Canada's umbrella as a special interest group, with regular monthly meetings and peer support.
In 2014, Sandi began co-hosting the Because Money podcast, which ran for six seasons (but no movie), and co-founded AutoInvest.ca, a free online tool designed to help Canadians determine the best robo-advisor for their unique situation, which she sold in 2017. Sandi is a dedicated volunteer and Executive Board Member with the Financial Planning Association of Canada, and with the District of Muskoka's annual tax clinics.
Based lakeside in beautiful Gravenhurst, Ontario, Sandi works virtually with colleagues and clients from across the country, while escaping frequently to take her three kids canoeing.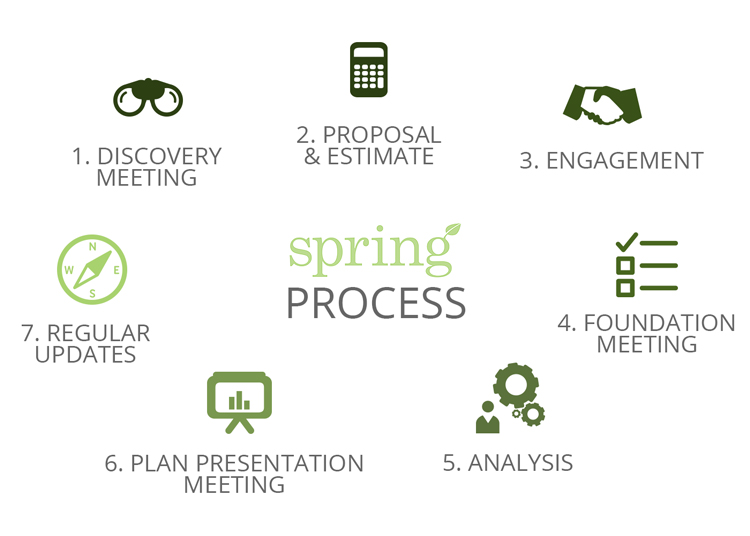 Read more about comprehensive financial planning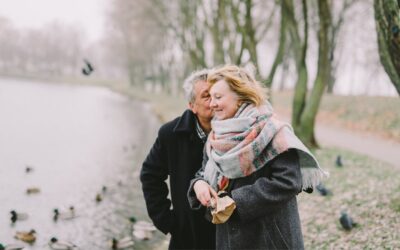 Learn how to achieve peace of mind through our value this month, safety and security. We go through how this value can show up for you in cash flow, portfolio management, risk management, and in your estate.