About Spring Financial Planning
The Story
We met, as many do, on the internet. We were casting about for other fee-for-service financial planners to share ideas and build best practices, and created a group that met online monthly to do just that (we still meet – ask us about it if you want to be involved).
After realizing we shared values and were nerdy in different, but complementary, ways, we decided to work together in a loose partnership – our engagement – and co-authored an ebook on personal finance, "Women & Money".
When all of that worked tremendously well, we decided to get "married", and create a firm that provides fabulous conflict-free personal financial advice across the country. Spring Personal Finance and JYC Financial merged to become… Spring Financial Planning. Hey, why fix what isn't broken?
We know that each of us can only serve so many people, but together, we can do so much more.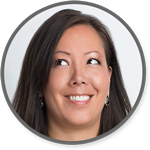 Julia Chung
CFP, CLU, FEA Partner, Sr. Financial Planner
Areas of Specialty: Retirement Planning, Private/Family Business, Cross-Border Planning
In 1997, Julia got a taste of the financial services world – and loved it. She took her career through multiple investment firms and credit unions, trying nearly every role she could find and taking advantage of all the education available. In 2011, she left traditional financial services to form a fee-for-service financial planning firm in partnership with an accounting firm in order to serve more people in a conflict-free environment. Just a few years later, she took JYC Financial entirely independent, and a few years after that… merged with Spring Personal Finance to become Spring Financial Planning.
Julia is also co-founder of Admin Slayer Services, a charter member of Lead Family Enterprise Advisors, and advisory board member for Entrepreneur Mom Now. Along with Sandi and Krysten, she co-authored the "Women & Money" ebook, and with her co-founders at Admin Slayer, co-authored the "Art of Delegation" ebook. Julia loves to write and has held the role of Business Editor at two magazines, and has been frequently interviewed as an expert on Canadian finance for numerous publications, including BBC Capital and Global News. She's been a finalist for several Wealth Professional awards (always a bridesmaid) and made the 2016 "Hot List" of 50 Leading Figures in Canadian Finance.
Julia divides her time between several locations in British Columbia, including Vancouver, South Surrey, Sechelt, and Anmore. She has a son in the first phase of adulthood, and is on the Empty Nester Starter Package, figuring out what the next chapter of her life might look like. It definitely involves financial planning, and hopefully, a lot of music.
Links: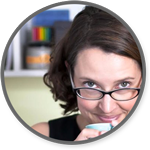 Sandi Martin
Hon, BA, FPSC Level 1, Partner, Financial Planner
Areas of Specialty: Retirement Planning, Investment Policy, Planning for Young Families
Sandi started in banking almost by accident, and quickly realized that she could help clients or get good performance reviews…but not both. After almost ten years, tired of the cold calls, team meetings, and apologizing for how many credit cards she hadn't sold that day, Sandi became an ex-banker (with an ex-pension) and founded Spring Personal Finance, an independent, advice-only financial planning practice to help ordinary Canadians make the best financial choices with the best information possible.
Based lakeside in beautiful Gravenhurst, Ontario, Sandi built a virtual practice so she could serve clients from across the country, while staying home to raise her three small (at the time) children. Five years later, Spring Personal Finance merged with JYC Financial to become Spring Financial Planning. The kids are also bigger.
Sandi is the co-host of the Because Money podcast, and co-founder of Autoinvest.ca (now sold), which helps investors compare the services of Canadian robo-advisors. Along with Julia and Krysten, she co-authored the ebook "Women & Money" in 2016. Well-known in the online world of finance, Sandi has strong opinions about regulation, sequence of return risk, expensive mutual funds…and just about everything else, come to think of it.
Sandi is a loud, frequent laugher, would like more time to read, and has a particular penchant for the ridiculous and goofy. She loves the great food her husband cooks, procrastinates by reconciling her bank statements, and can be found at the beach every summer evening.
Links: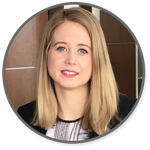 Ashlee Best
CPA, CA, Associate Financial Planner
Areas of Specialty: Money Coaching, Cash Flow Planning
After working as a chartered accountant in both public practice and private industry for years, Ashlee decided she needed something different. She approached Sandi Martin for a financial plan to determine how long she might be able to take to figure that out – and discovered a love for financial planning.
Ashlee has been learning with Julia and Sandi ever since, helping out with administration and planning support, and is now starting to work directly with clients (with oversight and support from the team). She's looking forward to gaining her CFP ® designation and helping more Canadians achieve their financial goals.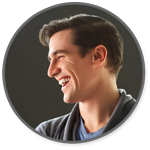 Christopher Enns
FPSC Level 1, BA, Music Performance | Associate Financial Planner
Areas of Specialty: Money Coaching, Cash Flow Planning
Chris has been working independently in the fee-for-service financial planning space since 2015, specifically providing cash flow planning assistance and education to artists with variable income. Like many of his clients, he is an artist (an opera singer!), and it was recognizing the unique financial struggles of his brethren that brought him to finance.  He also joined Sandi as a permanent Because Money podcast host last year.
Chris is focused on spending the next few years expanding his knowledge and experience. As an Associate Planner with Spring, he works on cases both behind the scenes and, with oversight from Julia and Sandi, directly with clients.
Lindsay Niedzielski
Administrator
Lindsay is an administrative professional with a mind like a steel trap. Coordinating schedules, data and information for financial planners and clients alike, Lindsay is our control center, making sure that things happen as they should, when they should, and that everyone has what they need.
Tracey Yurkin
Administrator, Paraplanner
Tracey happily runs operations in the background – many of our clients never interact with her, but we'd be lost without her. With more than 20 years in financial services, she knows how to build businesses and keep them running.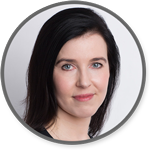 Krysten Merriman
BBA Co-Founder, Marketing Director
Krysten and Julia met in 2009, working at an investment firm in collaborative roles. Since then, they've dragged each other into every company and opportunity that they've encountered. Some teams just work well.
As co-author and designer of the Women & Money and Art of Delegation ebooks, Krysten is well-versed in creating useful, actionable communications and content in the world of finance and business. She takes an educational approach to finance and marketing, determined that her audience is looking for the right information to make great decisions. A creative mind with a fine-tuned computer behind it, Krysten is a digital native with a thirst for knowledge and an addiction to hard work.
At Spring Financial Planning, Krysten is the nitpicky tactical creative behind how we present to the world, managing everything from colour palettes to educational materials, data management, and the delicate construction of sentences.
Links: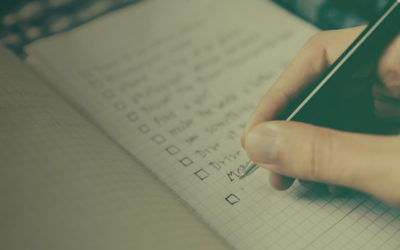 There's a mostly fun deluge of events, meals with friends, and parties just over the horizon, and, depending on what holidays you celebrate, what your family is like, and how much pie is involved, you might be looking forward to the end of the year with some...