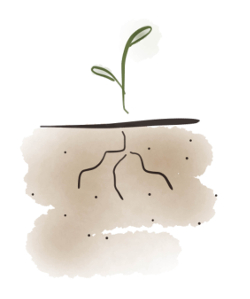 Our Mission
We believe that you need the tools to create financial success on your own terms.
Conflict-free financial planning equips you to make educated decisions about your future with the information available to you today.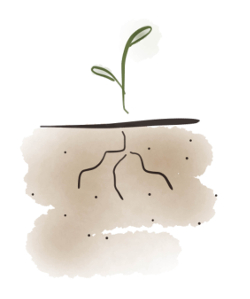 Our Mission
We believe that you need the tools to create financial success on your own terms.
Conflict-free financial planning equips you to make educated decisions about your future with the information available to you today.

We believe that you need the tools to create financial success on your own terms…whatever they may be. Although our process is the same with every client, the outcomes are always delightfully different, and as unique as the people we have the privilege to work with every day.
Your values are the driving force behind any recommendations we make.
We want our recommendations to our clients to be influenced only by what's in your best interest, and never by the potential for referral fees or third-party compensation.
We don't sell products , accept commissions, pay or receive referral fees, or earn affiliate income.
We sincerely believe that financial planning – done well – can benefit everyone, and are actively invested in mentoring and developing new financial planners.
We've been running a practice management peer-mentoring group since early 2016…it's how we met, in fact!
Comprehensive Financial Planning

Retirement Income Planning

Cross-Border Planning

Family/Private Business Planning

Portfolio and Cash Flow Audits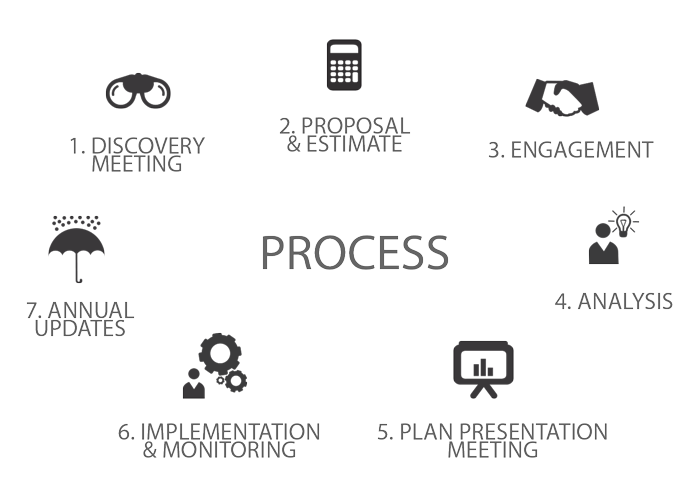 Discovery
More than just document collection, we want to understand your personality, values, and strengths so our work together is productive and valuable.
Analysis
We roll up our sleeves and dig in, putting our expertise to work in testing our assumptions and developing concrete recommendations for you to follow.
Implementation
Your plan is only the beginning. We're here to help implement your action list and adjust your plan as life unfolds.
What are your fees, and how do you calculate them?
We charge for our services based on the amount of time required and complexity of the planning – much in the same way that accountants do. Unlike tax returns however, no two plans are the same, because everyone has different questions and different service needs. Since the plan is customized to the individuals involved, the pricing is as well.
Planning costs can range from $3,000 to $15,000. A $3,000 plan would be for a client who is a Canadian citizen and resident with only Canadian assets, a standard employment situation (no corporations, holding companies, family enterprises), and a focus on retirement. Complexity increases as you add in dual citizenship, multi-jurisdictional assets, requests for multiple planning scenarios, multi-generational wealth planning, succession planning, legacy planning and so on.
What services do you offer?
Our standard process looks like this:
Discovery Meeting

Proposal

Engagement

Data Gathering

Foundation Meeting (to review data and confirm scenarios)

Plan Presentation

Check in meetings/calls at 6 months and 12 months

Open door for email and telephone queries for 1 year
We offer assistance with:
Cash flow planning

Retirement planning

Planning for U.S. citizens who are resident in Canada

Planning for individuals who own corporations and family trusts

Planning for individuals with disabled family members

Pension planning (including the interaction between Social Security and Canada Pension Plan)

Tax planning (not to the point that we complete your tax returns or implement specific planning strategies, but to the point that we plan your retirement/estate around tax concerns)

Estate Planning

Insurance Planning

Post-Secondary Education Planning
We don't manage investments or offer specific investment advice. Canadian regulations requires that, in order to provide specific investment advice, you must be registered as an investment advisor – and therefore, manage investments. We can tell you what your goal rate of return is, advise on the dollar amount to allocate to specific types of accounts and when to draw from them, review the accounts you have, and point you in the direction of investment managers who we like and think would be a good fit. We do not accept referral fees or commissions.
What is your experience in cross-border US/Canada financial planning and tax differences?
Julia has been working with individuals with cross border US/Canada concerns for over 6 years. This work began when she was partnered with a Fraser Valley accounting firm that specialized in tax planning for private corporations and cross border individuals. She worked directly with the U.S. Tax Specialist for several years, and has a very clear understanding of where her work ends and an accountant's work begins.
She has taken multiple courses in U.S. tax and estate planning, generally with CPA BC, and regularly work with clients with these specific concerns. She continues to work in partnership with cross border tax and legal advisors, as it must be a team effort in order to be successful.

Working with Sandi was everything I hoped for. I felt like you got to know me well and very quickly. I feel like your recommendations reflected my current reality as well as my personality. That is, you didn't recommend things that I would never commit to.
After going through this process, I feel like I have a much better understanding of my financial picture. I so wish that I would have done this years ago!!
H. Bellerose
Having an impartial 3rd-party review our entire financial situation is one of the best business decisions my wife and I have made. We consider Julia our personal CFO and have incorporated her services into all aspects of our financial lives.
There's no pressure to purchase any investment or insurance through her or any associate she has introduced us to; but rather an assessment and guidance on plans we have for the future.
C. Dewar
Well, it's been a year since we came to see you last and enacted our plan and we are writing to tell you that we are DEBT FREE on November 1ST ON SCHEDULE!!!
Coming to see you, using your services, was the best decision we ever made as a couple. We can't thank you enough. We couldn't have done any of it without you. Thanks, Kathryn.
K. & J. Shorrocks
Don't Be Shy
Tell us a little bit about yourself, and schedule a free inquiry call so we can get to know each other.