Meet the Spring Planning Team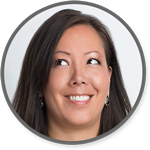 Julia Chung
CFP®, CLU, FEA, TEP, Partner, CEO, Sr. Financial Planner
Areas of Specialty: Retirement Planning, Private/Family Business, Cross-Border Planning
In 1997, Julia got her first taste of the financial services world – and loved it. She took her career through multiple investment firms and credit unions, trying nearly every role she could find and taking advantage of all the education available. In 2011, she left traditional financial services to form a fee-for-service financial planning firm in partnership with an accounting firm in order to serve more people in a conflict-free environment. Just a few years later, she took JYC Financial entirely independent, and a few years after that… merged with Spring Personal Finance to become Spring Financial Planning.
Julia is also co-founder of Admin Slayer Services, a virtual business services firm and Spring's "sister." Along with Sandi and Krysten, she co-authored the "Women & Money" ebook, and with her co-founders at Admin Slayer, co-authored the "Art of Delegation" and "The Entrepreneur's Survival Guide" ebooks. Julia loves to write and has held the role of Business Editor at two magazines, and has been frequently interviewed as an expert on Canadian finance for numerous publications, including BBC Capital and Global News. She's been a finalist for several Wealth Professional awards (always a bridesmaid) and made the 2016 "Hot List" of 50 Leading Figures in Canadian Finance.
Julia divides her time among several locations in British Columbia, including Vancouver, White Rock, and Sechelt. She has a son in the first phase of adulthood, and is on the Empty Nester Starter Package, figuring out what the next chapter of her life might look like. It definitely involves financial planning, and hopefully, a lot of music.
Links: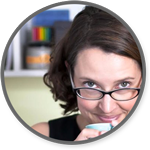 Sandi Martin
CFP®, CFDS™, BA (Major: History), Partner, Financial Planner

Sandi started in banking almost by accident, and quickly realized that she could help clients or get good performance reviews…but not both. After almost ten years, tired of apologizing for how many credit cards she hadn't sold that day, Sandi became an ex-banker (with an ex-pension) and founded Spring Personal Finance, an independent, advice-only financial planning practice that merged with JYC Financial in 2017 to become Spring Plans.

Sandi, Julia, and Krysten co-authored the ebook "Women & Money" in 2016, and continue to co-author and create articles and resources through industry publications and the Spring Plans website. They founded the Advice Only Planners Forum in 2014, a knowledge sharing and collaboration network that has since come under the Financial Planning Association of Canada's umbrella as a special interest group, with regular monthly meetings and peer support.
In 2014, Sandi began co-hosting the Because Money podcast, which ran for six seasons (but no movie), and co-founded AutoInvest.ca, a free online tool designed to help Canadians determine the best robo-advisor for their unique situation, which she sold in 2017. Sandi is a dedicated volunteer and Executive Board Member with the Financial Planning Association of Canada, and with the District of Muskoka's annual tax clinics.
Based lakeside in beautiful Gravenhurst, Ontario, Sandi works virtually with colleagues and clients from across the country, while escaping frequently to take her three kids canoeing.
Links: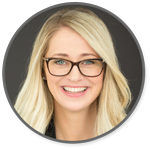 Kathryn Mandelcorn
FMA, Certified Money Coach, PFP®, QAFP™, Cash Flow Strategies
Areas of Specialty: Personal and Business Cash Flow Planning, Debt Repayment Strategy
After 15 years in banking, investments and financial planning, Kathryn began her work as a Money Coach in 2012 when she sought to provide cash flow planning advice not tied to the management of assets or the sale of products . She wanted to help people let go of their scarcity mindset, to articulate what they really wanted out of life, to get out of debt and to use money as a tool to support their values.
In late 2017, Kathryn joined Spring to lead Cash Flow Strategies and further enhance the lives of our clients. She helps transform habits with money to ones that are more liberating, truthful and mindful. She develops strategies and implements systems to manage money so our clients can save with intention and spend without guilt. She equips our clients to align their money with their values to live a life they love with the money they have now.
Kathryn is based in Port Moody, BC idyllically situated between her two favourite locales – the forest and the ocean. She is 5 minutes from a mountain bike ride or a paddleboard. She gets up awfully early to take her young son to hockey practice but takes comfort that it's not year round and she still has lots of opportunity to travel.
Links: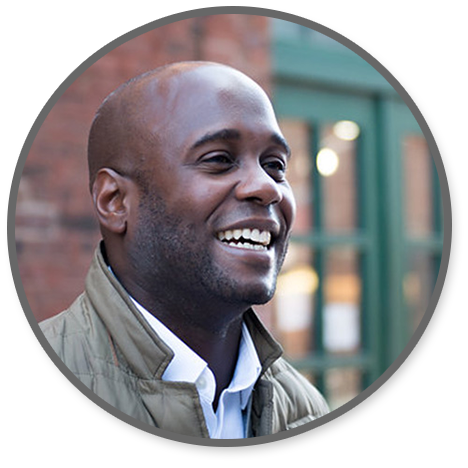 Darryl Brown
CFA®, BComm, Portfolio Strategies
Areas of Specialty: Investment Consulting, Portfolio Analysis
After business school, Darryl's natural analytical skills led him towards completing the Chartered Financial Analyst (CFA) designation, which he quickly put to good use working in increasingly senior roles at large financial institutions. Making investment recommendations for portfolios in the tens of billions of dollars across products like mutual funds, annuities and pensions. Darryl specialized in the energy and infrastructure sectors.
For the majority of his career, Darryl was moonlighting as a "kitchen table advisor," helping friends and family make sense of their investments and financial products. He helped them understand complex investing in simple and easy ways, providing advice they could trust. Marrying his expertise in financial analysis with his strong communication skills and accessible personality, Darryl saw first hand how rewarding and impactful this type of work could be. In 2017 he hung up his tie and left the corporate finance world to start You & Yours Financial where he offers thoughtful, independent and unbiased investment advice to individuals across the country.
In 2019, Darryl joined Spring to expand the investment expertise we can offer our clients. Darryl creates thoughtful investment commentary for our clients, offering a thorough analysis of your investments against your specific and unique goals and lifestyle.
Darryl lives in Toronto's West end, enjoying all of the food, concerts and culture it offers. He is obsessed with all things aviation and has his personal pilot license. Enjoying a new foray into parenthood, he can't wait to take his daughter flying.
Links: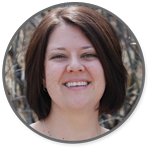 Lindsay Niedzielski
Administrator
BA (Major: Business Administration) Lindsay is an administrative professional with a mind like a steel trap. Coordinating schedules, data and information for financial planners and clients alike, Lindsay is our control center, making sure that things happen as they should, when they should, and that everyone has what they need.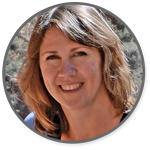 Tracey Yurkin
Operations Manager, Paraplanner
Tracey happily runs operations in the background – many of our clients never interact with her, but we'd be lost without her. With more than 20 years in financial services, she knows how to build businesses and keep them running.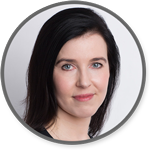 Krysten Merriman
BBA, Partner, Chief Marketing Officer
Krysten and Julia met in 2009, working at an investment firm in collaborative roles. Since then, they've dragged each other into every company and opportunity that they've encountered. Some teams just work well.
As co-author and designer of the Women & Money and Art of Delegation ebooks, Krysten is well-versed in creating useful, actionable communications and content in the world of finance and business. She takes an educational approach to finance and marketing, determined that her audience is looking for the right information to make great decisions. A creative mind with a fine-tuned computer behind it, Krysten is a digital native with a thirst for knowledge and an addiction to hard work.
At Spring Financial Planning, Krysten is the nitpicky tactical creative behind how we present to the world, managing everything from colour palettes to educational materials, data management, and the delicate construction of sentences.
Links: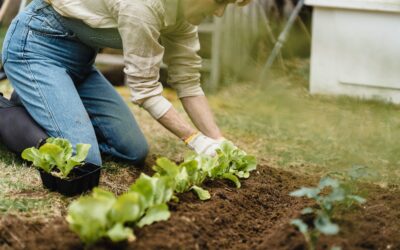 We hope you're as excited for the warming weather and the satisfaction of filed taxes as we are. Spring is a time of growth and renewal and we here at Spring Plans take that to heart.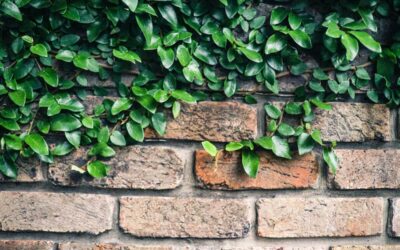 Incentives. Don't we all just love these? We have the knowledge and strategies to help you get the most out of this tax season. Let us seamlessly guide you through to the finish line!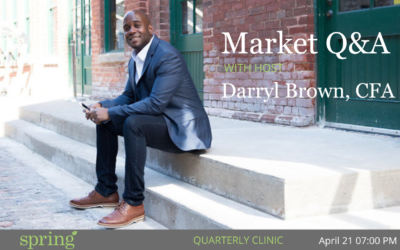 2021 has had a big impact on us, from our personal lives, to inflation, and our future financial planning. Watch this live webinar to hear Darryl's recap.