Reflecting on Your Life, Well Spent
Well, we did it. We've made it through another calendar year. Here at Spring, as you may know, we like to write about a particular theme each year. We really enjoy spending a full twelve months contemplating a concept from all kinds of different angles, which means you can get to know it so intimately that it becomes a part of your life.
We're pretty nerdy that way.
In 2017, we focused on structure. In 2018, we thought about time. In 2019, we dug deep into design thinking (a passion of ours). In 2020, we just wanted to share great stories.
This past year, we've spent a lot of time talking about values.
Since long before we banded together to become the Spring Plans team you know and – hopefully – love, each one of us was working individually, trying to carve out careers that made sense for us and our value systems.
We all loved giving great advice and focusing on people in the advice we give. We knew we'd found kindred spirits when Sandi said, in frustration over some components of the financial services industry, "Is the client the money or is the client the person?"
To that end, we built Spring around our shared values of community, creativity, leadership, purpose, and integrity.
We know how incredibly fulfilling it can be to have that focus, and we really, really want that for you. We are sure it's one of the primary ways we can help you create your own life, well spent. When you align your work with your values, you're able to make sure that everything you're doing is for a reason. All of the long hours you spend chipping away are worth it. By spending your time – or your money – doing things that aren't in line with your values, you are much more likely to burn out and feel defeated.
We've always concentrated on helping you contemplate, think through, ascertain, and articulate your values. It's actually more difficult work than the algebra of cash flow and asset value projections. It's much more complex than creating the structure of retirement income in the face of constantly changing legislation, regulations, markets, and lives. It's miles more complicated than determining the right way to own your assets so that they flow through your estate, just how you want them.
Those kinds of difficult problems, while time-consuming and thought-consuming (and very abstract) are much more concrete than the slippery, ever-changing discovery of who we are and what we want out of our lives
Many first-time clients come to us with a set of facts and figures, looking for the technical calculations and strategies that might get them from over here to over there. Some resist getting into the WHY of it all. They just want a plan they can work with.
We definitely give everyone that, but true to our mission to treat you as the unique person you are, we trickle in as much discussion as we can about what's really, truly important to YOU. That's what is going to make doing the boring work of implementing your financial planning advice worthwhile.
In this year's articles, we've taken two primary approaches:
How do we demonstrate a specific value inside financial planning strategies?
How do we demonstrate a financial planning strategy in action – using your values (whatever they may be)?
Our goal was to take these big fluffy ideas and turn them into concrete actions that you can use to make your world a better place¹.
In our year-end round-up, we invite you to take some of your holiday down time to read through the articles we've written for you this year, contemplating your own values and seeing how they show up not only in your finances but also in your everyday activities.
Money and the strategies around it are fraught with complexities, not the least of which are our own emotions. By understanding and articulating what a good life really means to YOU, your ability to use your financial resources as a tool to achieve that life increases by leaps and bounds.
We hope you enjoyed this year of values as much as we did, and we can't wait to show you our 2022 theme!
¹Footnote: This is a demonstration of Julia's #1 personal value of "Minessence": To simplify complex ideas or into concrete and practical applications for the purpose of creatively impacting the world.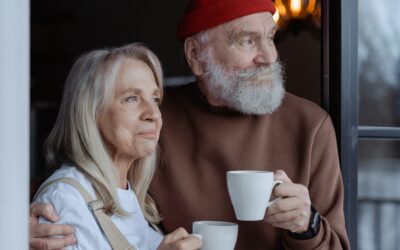 This month we want to face a scary topic with you: Estate Planning. The way your estate is planned often ends up being the last thing people remember about you. How do you want to be remembered?
read more

Latest posts by Julia Chung
(see all)