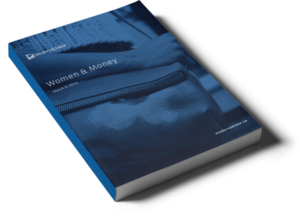 A year ago today, on March 8 2016, we published the Women & Money ebook in collaboration with Sandi Martin of Spring Personal Finance and Krysten Merriman of ModernAdvisor. A year later, Spring Personal Finance and JYC Financial are in the process of merging. We're pretty excited!
The ebook is still relevant, and still free. You can download it here.

With twenty years' experience in the financial services industry, education in personal and corporate finance, business and family law, cross border planning, family dynamics, insurance, risk management, operations management, and strategy, Julia is a powerhouse financial planner committed to simplifying complex ideas into concrete, practical application.

Latest posts by Julia Chung (see all)