Portfolio Strategies
Your portfolio and your financial plan must work together to create great success. As advice-only professionals, we do not sell any products, tell you what investments to buy or sell, manage wealth, or accept commissions. Our strategies and plans are created with you in mind – and you alone. Portfolio Second Opinion
Want a better understanding of your portfolio?
Your Spring team will help you:
Develop your personalized Investment Policy Statement (IPS)
Identify what you are currently invested in


Summarize the performance and volatility you might experience

Estimate the cost of your existing advice-relationship

Manager Search
Looking for the right team to professionally manage your investments?
Your Spring team will help you:
Develop your personalized Investment Policy Statement (IPS)

Identify & interview appropriate managers based on their investing style, service structure, and overall suitability

Summarize results and determine the best team for you Financial Plan Alignment
This service can be purchased as an add-on to the Manager Search services.
Once you have your financial plan in place, align your portfolio with:
Portfolio Second Opinion
Analysis of your portfolio in light of your financial planning objectives and goals: is this suitable for you?
Recommendations and investment strategies
At Spring Plans, we focus exclusively on great planning and decision making. Since we don't manage investments or accept referral fees, we are agnostic on your investment policy – as long as you have one. Whether you manage your own investments (Do-It-Yourself) or make use of professional managers, we're happy to work alongside you to help you achieve success.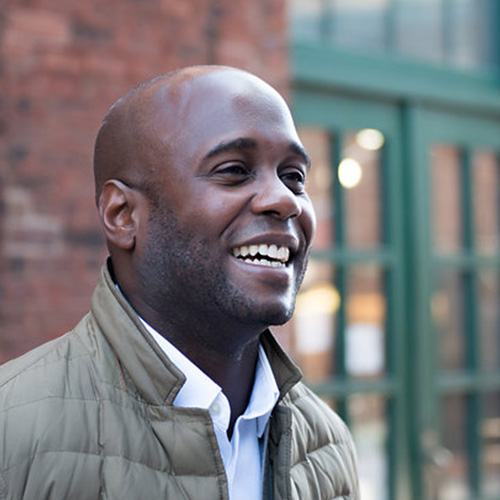 Darryl Brown
BComm, CFA® | Portfolio Strategies
After business school, Darryl's natural analytical skills led him towards completing the Chartered Financial Analyst (CFA) designation, which he quickly put to good use working in increasingly senior roles at large financial institutions. Making investment recommendations for portfolios in the tens of billions of dollars across products like mutual funds, annuities and pensions. Darryl specialized in the energy and infrastructure sectors.
For the majority of his career, Darryl was moonlighting as a "kitchen table advisor," helping friends and family make sense of their investments and financial products. He helped them understand complex investing in simple and easy ways, providing advice they could trust. Marrying his expertise in financial analysis with his strong communication skills and accessible personality, Darryl saw first hand how rewarding and impactful this type of work could be. In 2017 he hung up his tie and left the corporate finance world to start You & Yours Financial where he offers thoughtful, independent and unbiased investment advice to individuals across the country.
In 2019, Darryl joined Spring to expand the investment expertise we can offer our clients. Darryl creates thoughtful investment commentary for our clients, offering a thorough analysis of your investments against your specific and unique goals and lifestyle.
Darryl lives in Toronto's West end, enjoying all of the food, concerts and culture it offers. He is obsessed with all things aviation and has his personal pilot license. Enjoying a new foray into parenthood, he can't wait to take his daughter flying.