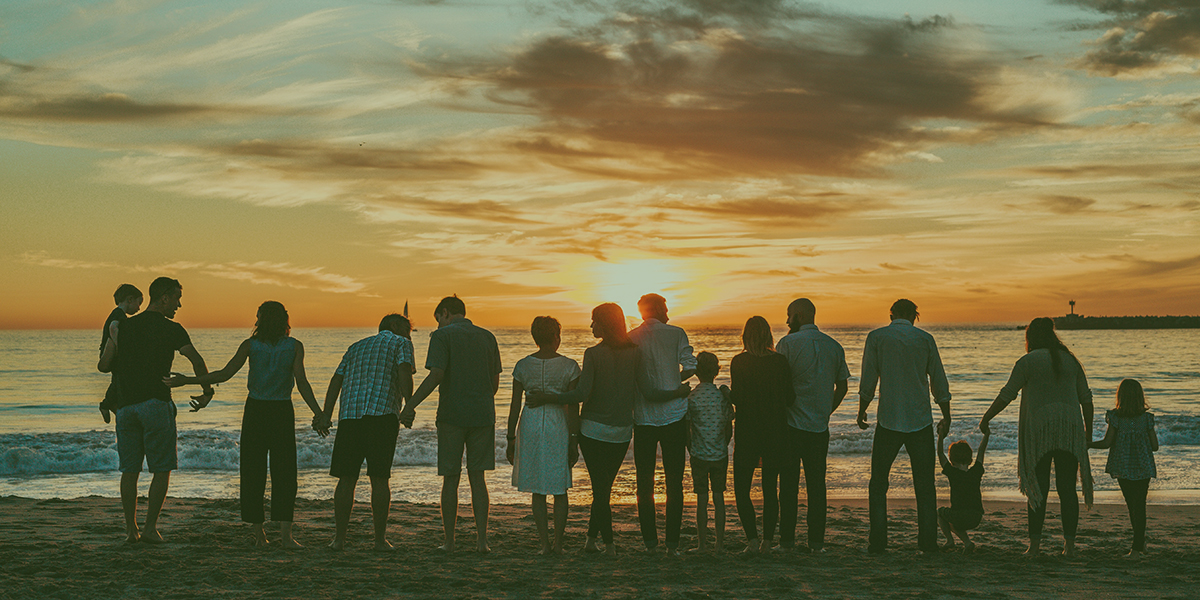 Jim Hunt and his wife always knew they wanted to have a large family — his wife is one of five brothers and sisters, and today they have five children themselves, ranging in age from four to 10 years old.
In retrospect he and his wife — a lawyer and a stay-at-home-mother— wish they had put more money aside to prepare for a large family.
"You go into it knowing it's going to be costly, but you never fully appreciate how much," said Hunt, 40, who lives in New Jersey in the United States.
Bucking tradition and expanding your family to four, five, six — or more — can be a challenging financial puzzle. And in today's society, it's not all that common. In the United Kingdom, the average woman has 1.9 children, according to the Central Intelligence Agency's World Factbook. The average woman has 2.06 children in the US, 1.58 kids in Canada, and 1.77 in Australia. In Singapore: just 0.79 kids.
Part of the reason for this is that children are not cheap to clothe, house, educate, and support until they leave the nest. For instance, "property prices are sky-high in the UK, making larger homes unaffordable, or at least extremely difficult to buy," said Tania Sullivan, founder of UK website LargerFamilyLife.com and mother of 13 children. "Another issue is transport. Large cars only carry a maximum of seven people."
Caring for a bigger-than-average family can be a financial squeeze, but it's not impossible. Read on for pointers from the experts:
What it will take: Successfully managing a large household requires keeping strict track of your money and giving up a lot of your wants to pay for and make room for all of the needs that will exist. You should "be willing to downgrade your current and future lifestyle, indefinitely," said Julia Chung, a financial and estate planner with Facet Advisors in Langley, British Columbia in Canada. If you haven't been keeping at tight leash on your spending previously, get ready — you will need to now.
How long you need to prepare: Most people don't spend a lot of time preparing for future family members. But it's a must for a large brood.
"If a couple knows that they want to have a larger family, they really have to spend some time thinking about how that will work," Chung said. Will one parent stay [at] home while the other works full time? If so, is the working spouse earning significant enough income? If both parents are working, do you make enough to afford the requisite child care?
"Be realistic about what is affordable," Chung said.
Do it now: Tackle any outstanding debts: Prioritise paying off higher education loans, any medical debts and credit cards as quickly as you can. "As your housing, living and family expenses increase, you probably won't be able to afford those credit card payments," said Thomas Nitzsche, a spokesman forClearPoint Credit Counseling Solutions, a US debt management company.
Create a budget. When it comes to managing cash flow, most families don't plan ahead  said J.J. Sessions, a financial adviser with the Planning Center in Minnesota and father of six. "It's much harder to do that with many kids." It's essential, early on, to get a handle on how much money you have coming in and where each dollar is going. For easy budgeting, try MoneyDashboard.com in the UK, Mint.com in the US and Canada, or YNAB, which supports multiple currencies.
If you can arrange to talk through your finances with a professional financial adviser, you will be in an even stronger position. In Canada, for instance, "a financial planner can give insight into tax breaks and social benefits that are available, such as the Child Tax Credit, and Universal Child Care Benefit," Chung said. The same is true for tax credits for multiple children and childcare costs in both the UK and the US.
Build up savings early on. If you have the foresight to set money aside early — and as much as possible — you will be in better shape later.
"It's always smart to start a savings plan when you find out you are pregnant, because then you have a head start," said Brett Evans, executive director of Atlas Wealth Management in Southport, Australia. "If you start saving when they're older, you normally have to save four to five times the amount to achieve the same result." The more capital you can accrue for retirement and emergency savings funds before your brood expands, the better equipped you'll be down the road.
Focus on needs, not wants. "We don't go crazy with kids having cell phones or their own computers," Hunt said. "Nobody has an iPod. Nobody has an iPad. But they don't want for anything either."
Do it later: Prioritise the right savings. Don't get distracted by schooling or university costs—retirement accounts should come first, say many advisers.
"There are many ways to pay for and to fund college [university], but the client only gets one chance at saving for retirement," said Brian J. Knabe, a financial adviser with Savant Capital in Illinois and father of 10. Experts recommend saving at least 10% of your income at all times. And "let grandparents know that the kids have college savings plans and that if they feel so inclined, they can help," said Scott Colton, a financial planner with Colton Wealth Management in California and father of six.
Set expectations. In Japan, education costs more than 1.2 million Japanese Yen ($11,865) in a country where the median income is not quite twice that, according to a report from Canadian company Higher Education Strategy Associates. In the UK, the average student expects to graduate with £39,000 ($65,300) of debt, according to the Money Advice Service.  If you will not be able to cover your children's university costs, speak to them early about it.
"We've let our kids know that they will need to work their way through college, just like we did," Colton said.
Do it smarter: Shop ahead. Clothing is a big expense for a growing family, but end-of-season sales can cut your clothing budget dramatically.
"You'll often find you can stock up on the season ahead this way, so ensure you buy a size or two up for each child and you'll make a substantial saving," Sullivan said. Coupon sites such as the UK's VoucherCodes.co.uk, Australia's AUCouponCodes.com.au, and the US's RetailMeNot.com can also help you find deals at major online retailers.
Teach children how to manage money. Equip them with the skills to leave the house — and stay out of it when they're older — by showing them about cash flow and budgeting. This is "the best responsibility that not a lot of parents are passing down," Sessions said. "To learn some of that discipline and pass it on is huge."
Need inspiration? Try www.pfeg.org in the UK, www.moneyasyougrow.org in the US, and www.teaching.moneysmart.gov.au in Australia for ideas.
---
For other posts that feature Spring in the news, click here.

Latest posts by Julia Chung
(see all)