It's the best time of the year! Summer in Muskoka with three young kids means lots of late afternoons at the beach, so if you happen to be in Gravenhurst on a sunny day right before dinner…you'll know where to find me.
Typically, the summer months are when I try to fit in some strategic planning of my own, and this year is no exception. The work I'm doing this year is focused on refining the planning process from front to back so that client questions are answered as quickly and thoroughly as possible, that my resources are deployed efficiently, and that my most valuable resource – my time – is spent on the things I do best (in no particular order: spreadsheets and talking through big ideas with clients.)
There are some big developments in the works across the major projects I'm collaborating on: the online fee calculator (which currently lives here…but not for long!) and Because Money (season three is in the works!). Still more excitement: I'm delighted to announce two collaborations that have developed over the past six months and are already making my life and the lives of my clients better: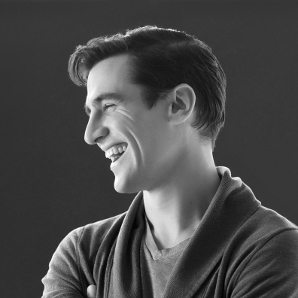 Chris Enns
Paraplanner
First, meet Chris Enns. Most of you already know him as the brilliant guy behind one of my favourite blogs Rags to Reasonable. Chris is studying for his CFP, and has been an invaluable help to me as we look at client data together and brainstorm the best way to communicate complex ideas and trade-offs to clients. 
If you've ever read any of Chris' posts or had the opportunity to get into one of his trademark deep discussions about life, the universe, and everything, you'll know how passionately he cares about serving his community of artists, and how he approaches the twin problems (and opportunities!) of lower than average and almost-always-variable income with heart, compassion, and originality.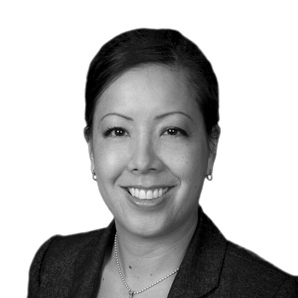 Julia Chung
CFP, CLU, FEA
Second, meet Julia Chung of JYC Financial. Julia and I have been peer-mentoring each other for most of this year, sharing strategies, best practices, dreaming big about the future and generally geeking out over business processes.
If you know Julia, or have had the privilege of working with yer, you'll understand how delighted I am with our collaboration. Julia's strategic business brain, no-nonsense attitude, and passion for building up the people who surround her is evident from minute one. (Watch this video of her for proof). She's a fee for service planner in beautiful British Columbia whose expertise in solving complex financial planning problems and identifying opportunities for incorporated and cross-border individuals and families is a perfect complement to my expertise in cash flow planning and retirement income strategies for regular Canadians, and our work together can only make our clients' lives better. 
My photoshop skills aren't good enough to create a picture that includes Julia and me – as is true for most of my clients, Julia and I have never met in person. We'll be co-presenting ModernAdvisor's Intro to RESPs webinar on Thursday, July 21st for anyone who'd like a chance to hear how we work together…and quite possibly how goofy we can be. We'll try to keep ourselves on the straight and narrow and hopefully produce something useful for those of you who have basic RESP questions. 
Latest posts by Sandi Martin
(see all)