The point: Yes, your own bad investing behaviour costs you, but your advisor's bad investing behaviour has the potential to cost you a lot more.
First off: I'm not a portfolio manager or an investment advisor (or adviser, for what it's worth). I was a registered representative (read: mutual fund salesperson) at CIBC for many years, but gave it up when I started my financial planning practice.  These days, I don't manage anyone's money but my own, and am happy to concentrate my expertise on what too many investment professionals would call "the other stuff"; things like behaviour, spending, debt reduction, and retirement planning, to name a few.
But just because I don't advise clients on securities anymore, doesn't mean I don't get to see what they're invested in. A big part of my work is helping my clients set reasonable expectations for their investments, which means looking at what they own and helping them understand what they're paying for.
How much does your bad investing behaviour cost you?
I had to laugh when I read the series of intro pieces written for the unveiling of the MoneySense Approved directory, in particular Preet Banerjee's How your own bad investing behaviour costs you, which begins with an interestingly-worded contrast between "advisor-hating, DIY couch potato investors in search of the lowest cost" and "those who believe in the value of higher-cost, actively-managed full-service advice", and goes on to say:
What often gets overlooked by investors who ascribe to such polarizing views of financial advice is the less salient cost of making avoidable investment mistakes. This is more colloquially referred to as "behavioural drag," which is the tendency to second-guess investment strategies and make changes to portfolios, generally, at the worst possible times. It can have a big impact on your ultimate bottom line.
Preet then calculates how much this behavioural drag will decrease your rate of return, assuming a $100,000 portfolio invested for 25 years with a 6% rate of return before fees, which he assumes to be 2.5% for actively managed advisor relationships, 1.25% for passively managed advisor relationships, and 0.25% for passively-managed do-it-yourselfers:

Notice anything missing?
Of course many DIY investors make mistakes, "passive" couch-potato adherents and "active" stock-pickers alike. I've seen them first-hand. (Do magazine covers like this one contribute to the problem? Asking for a friend.) What this table says is "your own bad investing behaviour costs you more than you're saving in fees by DIYing". But where's the calculation that shows the cost of your advisor's bad investing behaviour? 
I've seen some portfolios…
I would love to live in a world where engaging an investment advisor automatically meant eliminating behavioural drag, I really would. The portfolios I look at every day with clients are proof that we don't.
Consider the client who thought she had a 60/40 portfolio, but whose equity allocation was actually seven different income funds or managed portfolios at BMO and five at TD: BMO Asset Allocation Fund, BMO Dividend Fund, BMO Monthly Income Fund, BMO Income ETF Portfolio, BMO SelectClass Balanced Portfolio, BMO SelectClass Income, and BMO SelectTrust Equity Growth, TD Dividend Income Fund, TD Comfort Agressive Growth Portfolio, TD Comfort Balanced Growth Portfolio, TD Comfort Balanced Income Portfolio, and TD Comfort Conservative Income Portfolio.
Her equity allocation. What does that tell you about the quality of the 2.08% investment advice that she was paying for?
Or consider the client whose advisor – after ignoring her for a year – finally decided to show up one morning and prove she's paying attention with a flurry of trades, including a buy recommendation on Potash. In July. What kind of drag did that set of trades have on the portfolio?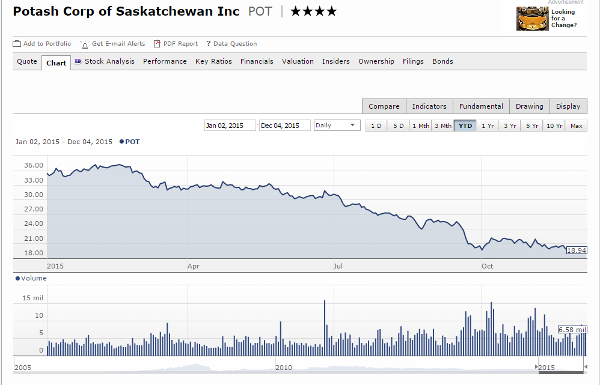 How much does your advisor's bad investing behaviour cost you?
Here's that table again, and now it much more accurately says "your own bad investing behaviour costs you, but your advisor's bad investing behaviour costs you more, especially if you're paying a lot for it".

Forget about whether your portfolio is actively or passively managed for a minute and think about cost instead: high cost portfolios do damage to your investment returns, and that damage is magnified by bad behaviour (yours or your advisor's).
High costs are so damaging that even a perfectly-executed portfolio management strategy is likely going to underperform an imperfectly-executed strategy that costs dramatically less. If you're paying 2.5% for investment management, you'd better hope you've found one of the few human beings in the world immune to behavioural mistakes.
The choice to chart the cost of bad investing behaviour on every kind of investing model except for the "high-cost, actively-managed, full-service" advice he refers to at the beginning of the piece, coming as it does as part of a series introducing a list of investment advisors willing to pay $2,500 per year and able to prove that they're CFPs in good standing with clients who don't hate them (which, I believe, the Financial Planning Standards Council does a pretty good job of on its own), makes the whole exercise feel like an apologetic for an investment advice industry built around high embedded costs, justified by promises of better than average investing skill and long-term portfolio outperformance that just don't bear up under scrutiny.
Latest posts by Sandi Martin
(see all)